Dhiman

Saha

Assistant Professor, Department of EECS, IIT Bhilai.
Adjunct Faculty, BSTTM, IIT Delhi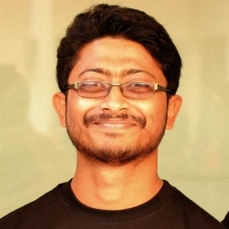 Room 206, Acad. Block
GEC Campus, Sejbahar
IIT Bhilai, Raipur
Chhattisgarh 492015
---
Hello Universe!
Learn · Teach · Research
---
I'm Dhiman Saha. I love computer science and crypto. I mostly work in symmetric crypto particularly cryptanlaysis.
Recently I am focusing on :
Lightweight Cryptography
Classical and Quantum Symmetric-Key Cryptanalysis
Automated Cryptanalysis
Cryptographic Hardware
My research group calls itself the de.ci.phe.red LAB.
news
| | |
| --- | --- |
| May 8, 2021 | I will be delivering a talk at International Crypto Webinar 2021 on 4th June Organized by ISI Kolkata, WBSU and IAI |
| Apr 8, 2021 | Sahiba became the first PhD student at IIT Bhilai to get TCS Scholarship |
| Mar 10, 2021 | Satyam got an acceptance at Purdue for his MS Program. |
| Apr 20, 2020 | Our paper "New Results on the SymSum Distinguisher on Round-Reduced SHA3" was accepted at AFRICACRYPT 2020. Eprint |